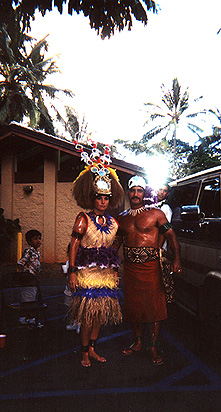 Groom and Bride in their traditional Samoan attire.
Parents of the groom and bride (Karen and Brad's wedding)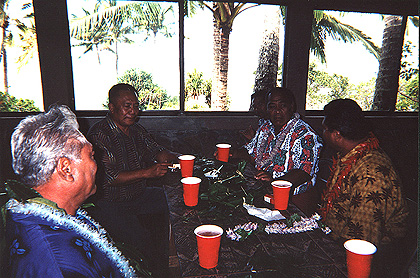 Dad and visitors from Samoa are having a good time.
Sami and cousin Rodney are proud to present...the wedding cake!
Sami is pictured with sister Tai, the artist of the fine costumes worn by the bride and groom.

Amy and KK behind the seen - Crystal and Tai are having fun applying oil on the Groom - um...
Sami and girls simmering down under the coconut tree...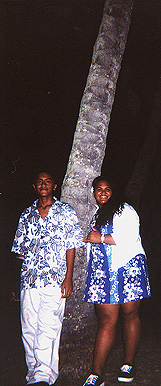 Dean and Crystal teaming up to add support to the coconut tree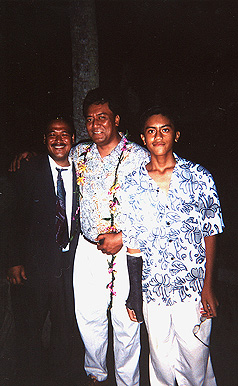 Rodney, Barry, and Dean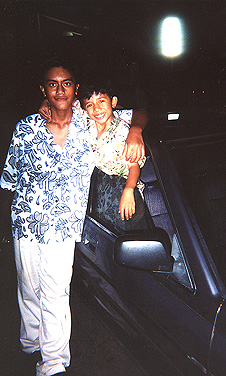 Dean and brother Robert sharing a brotherly pose.